Recycling hotel soap
The Unisoap association
Created in August 2017, UNISOAP is the first French non-profit association with a mission to collect and recycle used hotel soap for humanitarian purposes.
The objective is to transform this waste into resources for vulnerable populations and give them access to hygiene.
A simple operation
We collect used soap from hotels all over France. We then recycle this with the help of an ESAT (Etablissement ou Services d'Aide par le Travail), an initiative that facilitates integration into the mainstream labour market for people with disabilities. Finally, we donate the recycled soap to local or international partner associations.
Some of the soap will be used for hygiene education missions carried out by UNISOAP in schools and hospitals. With this approach, we support a sustainable and inclusive tourism sector and advocate zero waste.
An alarming finding
Our initiative was motivated by two alarming findings:
The first concerns child hygiene. Each year 2.2 million children die from diseases linked to a lack of hygiene.
The second reveals a considerable waste of soap. We estimate that more than 51 million soaps are thrown away each year by hotels across France.
According to the WHO, the risk of disease can be reduced by up to 50% by the simple act of washing our hands. It's a fact that 80% of microbes are transmitted on our hands.

UNISOAP; soap to save lives
We have developed a complete recycling process. Soap is a raw material that is quite capable of being recycled and thus reused.
Since our launch, many hotels, companies and associations have come aboard to support our cause and accompany us in our efforts to achieve our objective; that of giving access to hygiene to the greatest number of people.

UNISOAP responds to challenges on 3 major fronts
Environnemental
We decided to act for the sake of the environment by reducing the amount of soap waste being produced by hotels.
The hotel sector today has a great environmental impact, so it is up to us and to all professions involved in the sector to develop and adopt more virtuous practices and engage in an ethical approach.
We can all act to reduce our environmental impact during our breaks, trips and hotel stays.
With UNISOAP, reducing your waste means committing to a sustainable and responsible tourism sector!

Social
It is from a social perspective that we have chosen to base our recycling centre within an ESAT (Etablissement ou Services d'Aide par le Travail), an initiative that facilitates integration into the mainstream labour market for people with disabilities, located in the Lyon region.
Our goal is to create employment through a process of professional reintegration for people with disabilities.
The recycling process was designed from A to Z for these workers who receive, weigh, clean, reshape and store our soaps.
Humanitarian
We donate all our recycled soaps to partner associations / NGOs that have an in-depth and accurate knowledge of the terrain and the needs of disadvantaged populations both in France and abroad.
We want to raise awareness of basic hygiene practices and set up hygiene education missions in schools, maternity homes and hospitals.
Washing our hands can save lives by dramatically reducing outbreaks of illnesses such as influenza and dysentery.
Key figures



The Unisoap team
Pauline Grumel
Founding
Director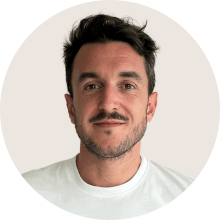 Pierre Naudin
Head
of opérations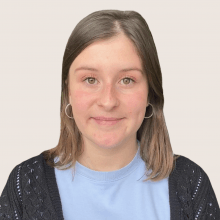 Anna Berrou
Hotel relationship
manager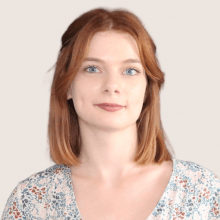 Daphné Cucumel
Sponsorship
manager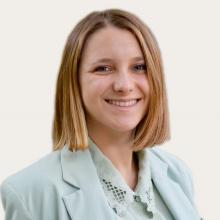 Océane Chancel
Communication
officer
Building an awareness of the challenges arising from our planet's limited resources and our legacy to future generations, this project is part of an ecological and sustainable dynamic in which each eco-gesture counts. We are working towards an eco-responsible form of tourism that affects the professionals in this sector and the general public alike. Our holistic approach to the issue is reflected in our enthusiasm for helping populations in difficulty, both in terms of creating jobs for people with disabilities and in humanitarian terms by providing access to hygiene to as many people as possible.
Pauline Grumel